Training: SUPPORTING PARENTS FOLLOWING BABY LOSS – TRAINING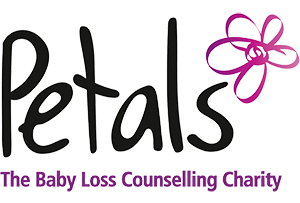 Supporting Parents Following Baby Loss
Providing psychological support to parents following the death of a baby or child can be an emotionally charged and challenging aspect of your work. Trying to create a safe space for parents to express their feelings of fear, anxiety, guilt, shame and anger, helping them to live alongside their grief and feel more able to cope in the world.
Recognising that there is little or no specialist baby loss training for counsellors, Petals, together with Bereavement Training International have designed a bespoke training workshop for counsellors and psychotherapists who are interested in working with parents following the death of a baby.
Target audience – Any professional counsellor or psychotherapist working in a therapeutic context with bereaved parents following the death of a baby.

Entry-level requirements – You should be a qualified counsellor or psychotherapist, with a minimum level 4 diploma in counselling, and be able to provide evidence of your qualification.
Learning Outcomes:
On completion of this workshop, participants will:
Understand why this specialist counselling is needed

Be up to date with latest baby loss statistics/research/guidelines/protocols

Have a good understanding of the parents lived experience following baby loss

Understand the impact of trauma for some parents following baby loss

Feel more confident to communicate with bereaved parents

Recognise when parents may be stuck in their grief and need specialist interventions

Gain information about National baby loss support organisations
The workshops will be held via Zoom online video platform across two sessions, as follows:

 DATES:
Wednesday 14th September 2022 – 9:30am – 12:30pm & Wednesday 21st September 2022 – 9:30am – 12:30pm

Thursday 17th November 2022 – 9:30am – 4:00pm (Session One 9:30am – 12:30pm & Session Two 1pm – 4pm)

Monday 23rd January 2023 – 9:30am – 12:30pm & Monday 30th January 2023 – 9:30am – 12:30pm
FEE: 
£175 paid in advance – a CPD certificate of attendance will be provided – It is essential that you are able to attend BOTH sessions.
To book your place, please complete the form below: