Reflective Practice Sessions for Counsellors Supporting Parents Following Baby Loss
Reflective Practice Sessions for Counsellors Supporting Parents Following Baby Loss
Reflective Practice Sessions for Counsellors Supporting Parents Following Baby Loss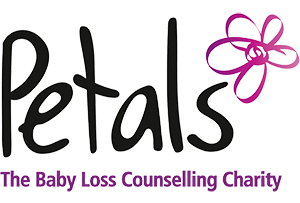 Reflective Practice Sessions for Counsellors Supporting Parents Following Baby Loss
Providing psychological support to parents following the death of a baby or child can be an emotionally charged and challenging aspect of your work.
Following the successful launch of our baby loss training for counsellors, Petals, together with Bereavement Training International  are now offering monthly Reflective Practice sessions for counsellors and psychotherapists who work in this specialist field.
WHAT IS REFLECTIVE PRACTICE?
Reflective practice provides you with an opportunity to become aware of feelings associated with the work that you do and identify issues that you may have in common with your peers. It may help you to think differently about certain aspects of your work and to find solutions to some of the issues you face. In its simplest form, reflective practice enables you to think and reflect on the work that you do.
WHO SHOULD ATTEND:
These sessions are intended for any professional counsellor or psychotherapist working in a therapeutic context with bereaved parents following the death of a baby.
DATES:
Monday 19th April 2021 – 10.00am – 11.30am

Friday 21st May – 10am – 11.30am

These sessions will be held via Zoom online video platform
FEE:
£75 per session, paid in advance. A CPD certificate of attendance will be provided.
LIMITED AVAILABILITY:
Numbers will be limited to a maximum of 12 people. Please complete the form below to book your place: