DEFINITION: a subsequent pregnancy, after any type of pregnancy or baby loss
Nervous, anxious, hypervigilance

Exhilarated, desperate, panicky

Constant fluctuating anxiety

Isolated, separated, timid

Unstable, 'on the edge'
I cannot lose this baby

I will lose this baby

I cannot bear this

I am losing my mind

It maybe OK now, but that doesn't mean it will be tomorrow

I won't be able to cope if it happens again
How Petals can help:
Petals provide further counselling support for women and couples who have previously experienced the loss of a baby.  This specialist psychological support coaches the woman throughout her pregnancy to manage the emotional turbulence that is inevitable following previous loss.  It is a safe space to bring all her fears and anxieties and for them to be accepted and acknowledged.  The counsellor will provide advice on coping strategies and work with the woman or couple to understand why they feel this way, helping them through difficult stages of the pregnancy like scans and testing, and remain available to them through to the post-natal period.
As part of Mental Health Awareness Week 2023, which was focussing on the theme of anxiety, one of our wonderful senior counsellors, Jacqui put together some tips and insights for anyone experiencing pregnancy after loss: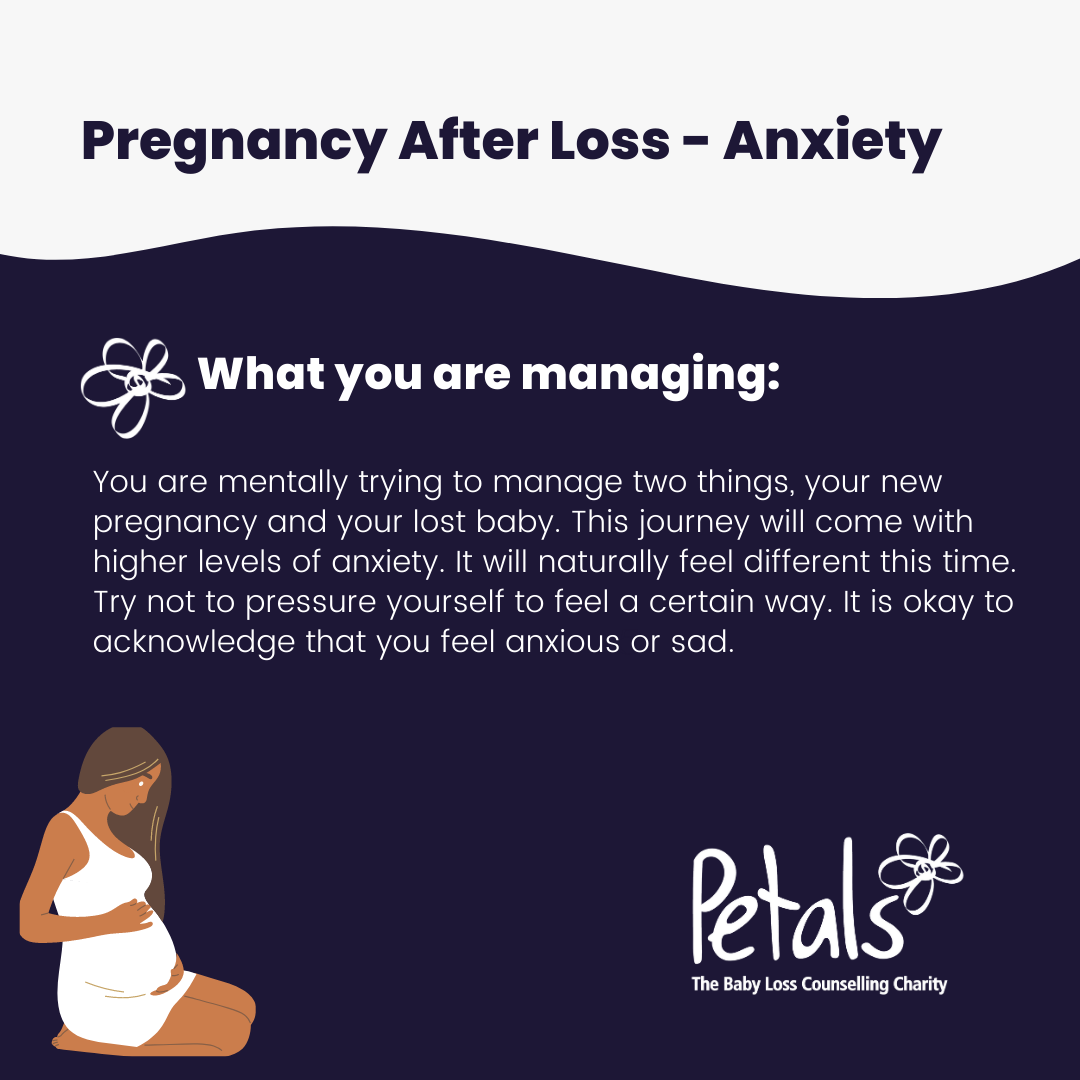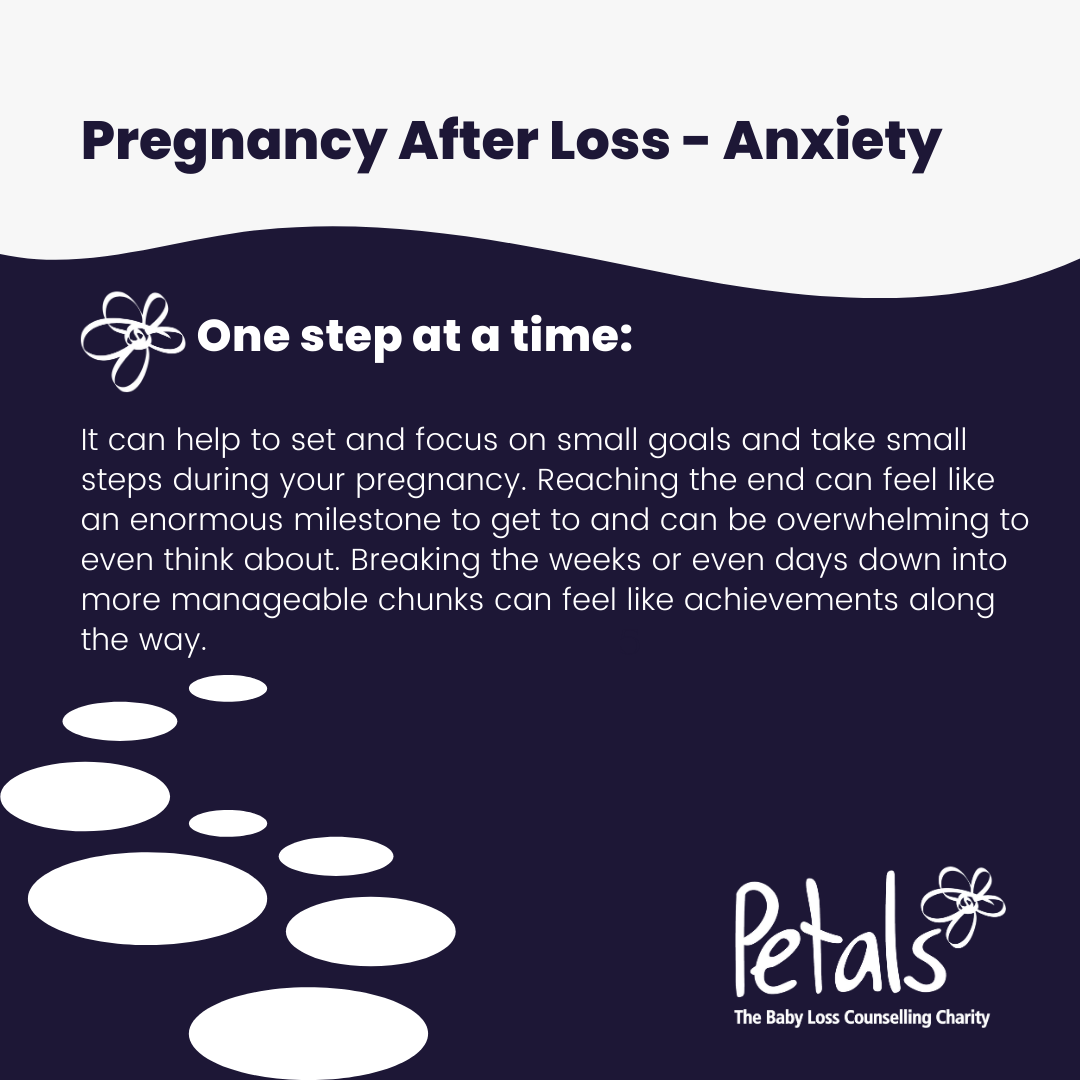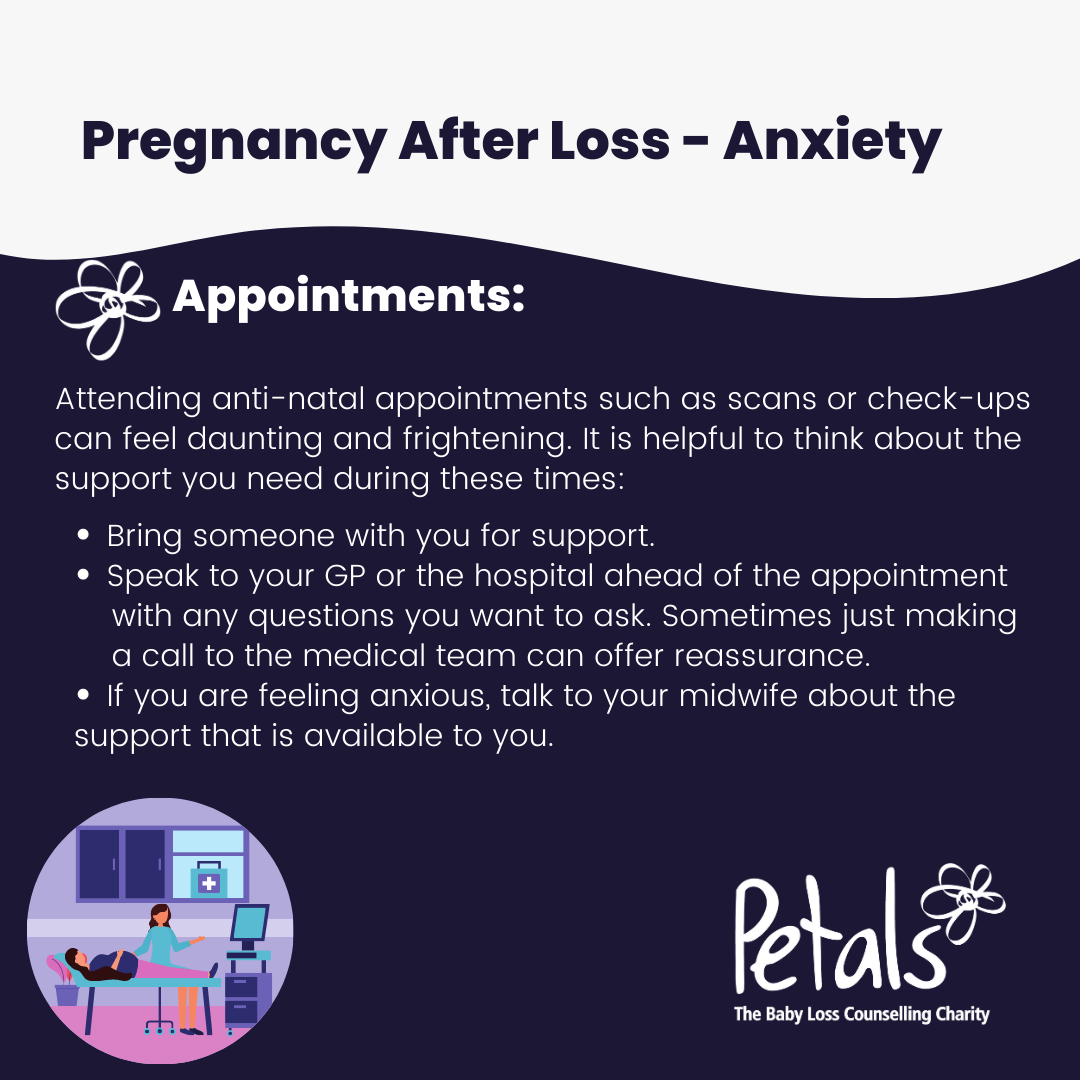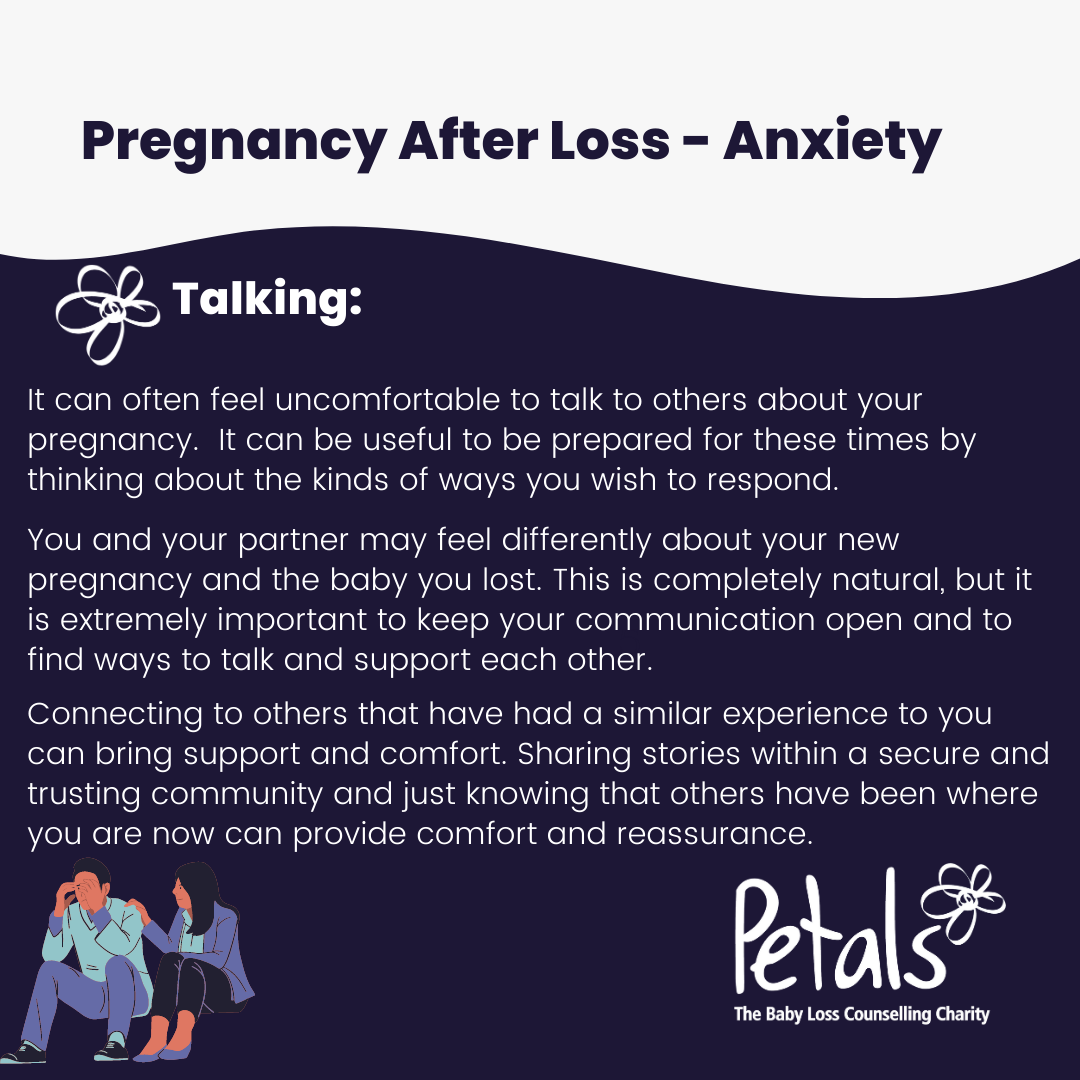 We hope these tips from Jacqui are useful.  If you feel like you could benefit from more support, did you know that we also have a PAL Facebook group? This group provides a safe space to talk and share stories with parents who are experiencing the inevitable worries and fears that emerge during each stage of a pregnancy after loss. You do not need to have had counselling with us to join, simply click HERE.