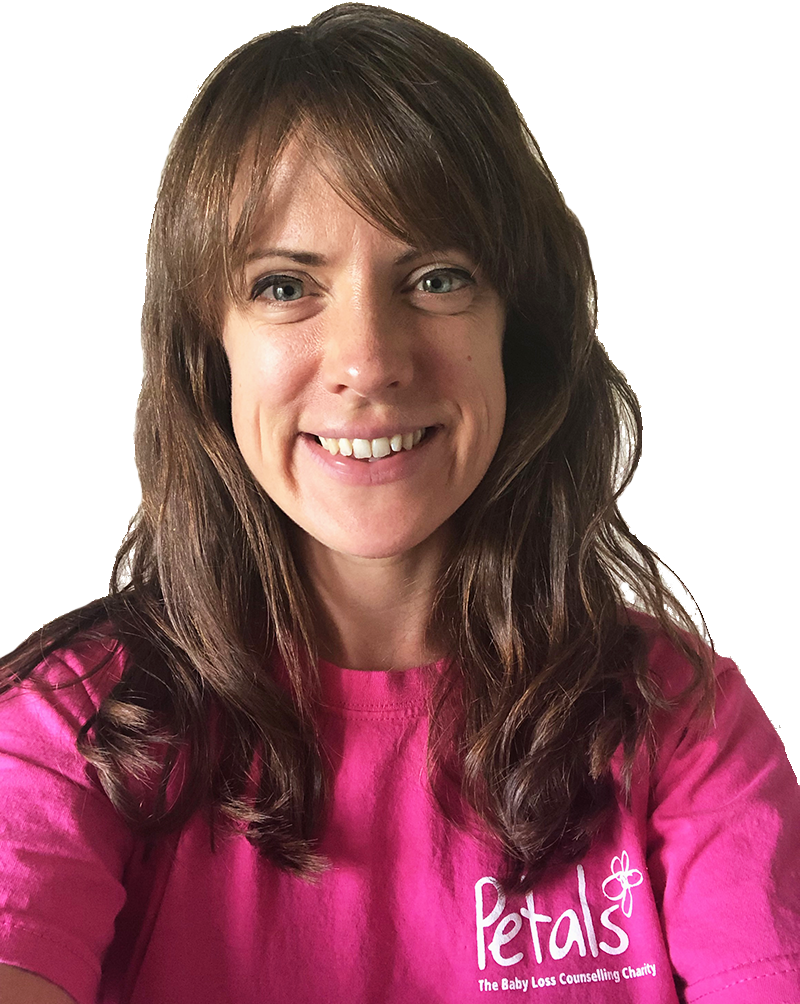 Alyx Elliott, Director of Strategy
I have worked in the charity sector throughout my entire career with a particular focus on campaigns. My most recent role was in the Senior Leadership Team of an international charity based in London. My academic background is in ethics, with a specialism in bioethics.
 The work that Petals does to help parents find a way to navigate life after the death of their baby is, in my opinion, life-saving. The death of a child is without doubt one of the most devastating experiences anyone can face, and yet people are deeply fearful of talking about it. The shame, shock, anger, grief and trauma that parents go through are indisputable and utterly life-changing, and yet every bereaved parent must eventually find a way to carry their child's death with them in life. Sadly, the complexities of baby loss coupled with silence from society at large about this issue makes it far, far harder than it should be.
 Petals' work is specifically focussed on helping to solve this problem through trauma-based counselling. The fact that most parents in the UK who experience baby loss currently leave hospital without specialist mental health support is truly shocking. This is something I am determined to help Petals fix.
 I live just outside of Cambridge with my husband Jonny, son Ryan, and our dog Scout. Our first child, our daughter Skye, was stillborn at full term. I have personally benefitted from Petals' service, and hope that I am a good example of the success they have in helping people to discover positivity, direction and meaning in life after the death of a baby.
You can find/follow me @alyxpetals on Instagram & Twitter